Have you ever had brain freeze while eating ice cream or drinking a milkshake too fast? Well, you can get rid of the brain freeze pain by pressing your tongue to the roof of your mouth!
That acid in your stomach – it can dissolve metal!
Math not your favorite subject? You might have arithmophobia!!! People who fear numbers suffer from arithmophobia.
I learned all these facts in National Geographic Kids Weird But True! 4.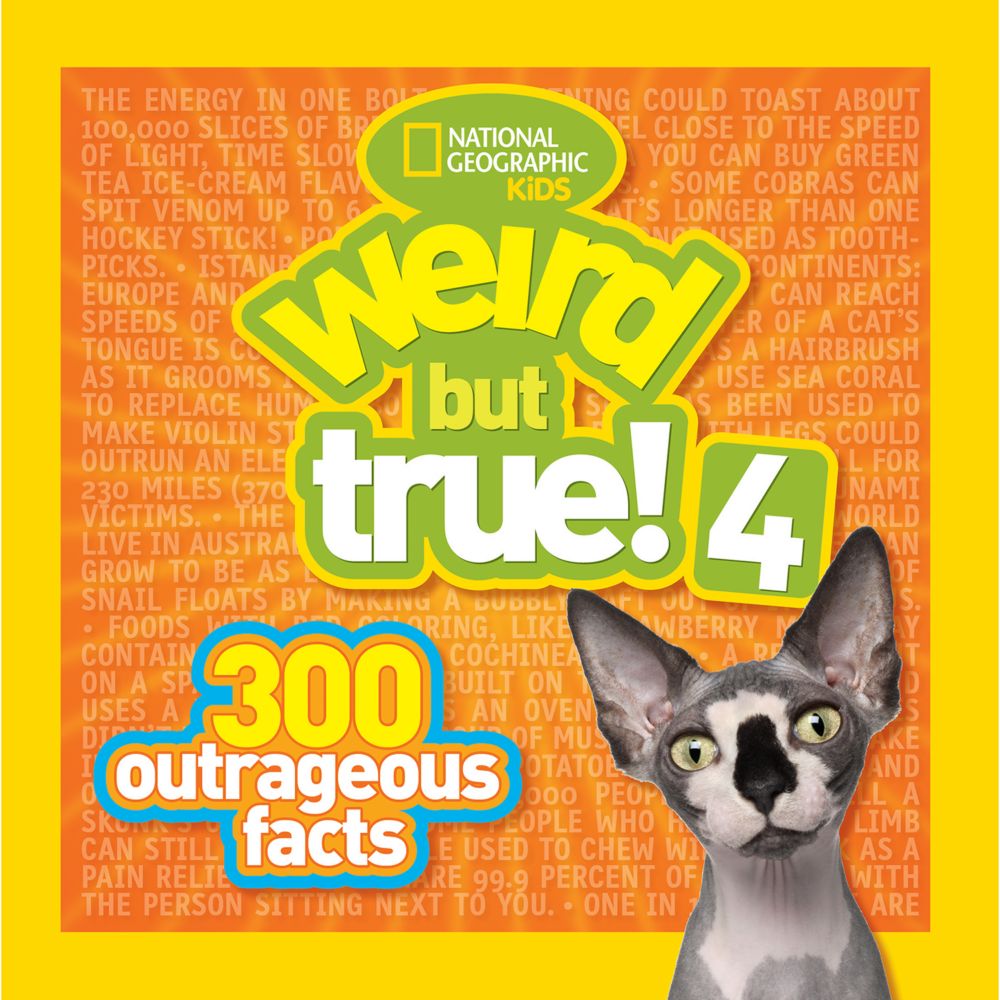 This books is full of 300 interesting, weird, and some gross facts about many topics. It's a book you can read pretty quickly – you might even have a hard time putting it down once you start reading. There are many amazing pictures included among the facts and this book is very colorful.
Amaze your friends and family with this weird but true information. You'll probably even be amazed yourself!
By the way – that's a Cornish Rex cat on the cover! I was disappointed not to see any information in this book about my favorite breed of cats originally form Cornwall, England.